Understanding NaviNet
For many, healthcare is a maze filled with jargon, paperwork, and a seemingly never-ending stream of information. Enter NaviNet: a beacon of simplicity in this complicated sector. Designed as a secure web portal, NaviNet bridges the gap between healthcare providers and leading health insurance plans, serving as a singular platform to access vital details and manage various tasks.

Key Features of NaviNet: More Than Just a Portal
Collaborative Communication: One of NaviNet's foundational strengths lies in its ability to foster collaboration. As a mutual platform between healthcare providers and insurance plans, it promotes the smooth exchange of administrative, clinical, and financial data.
Organizational Efficiency: NaviNet isn't just about sharing information. It's about optimizing workflows. With features like checking eligibility, viewing claim statuses, and managing referrals and authorizations, it's a game-changer for efficiency.
Self-Service at its Best: The age of waiting on hold with insurance companies is fading. Through NaviNet, healthcare professionals have instant access to the tools and information required for their daily interactions with health plans.
The Power Behind NaviNet: NantHealth
NaviNet doesn't stand alone. It's an integral part of NantHealth's suite of solutions. This relationship is built on a vision: crafting a secure and collaborative environment for all healthcare stakeholders. Here's the magic of it:
Single Login Simplicity: Juggling different portals and spending endless minutes on phone calls? Those days are over. NaviNet offers swift access to multiple health plans through one login, paired with an intuitive user interface and seamless workflow integration. The result? A consistent experience no matter the health plan.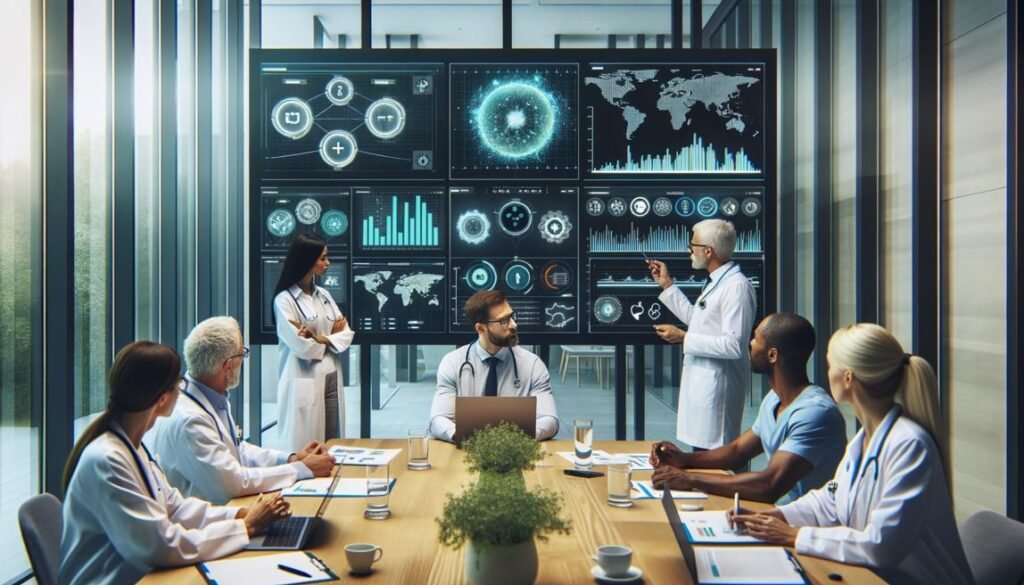 The AllPayer Advantage: Expanding Horizons
Beyond its primary offerings, NaviNet takes things a notch higher with the AllPayer Advantage. What does this mean for users?
Extended Access: Dive into a broader spectrum of health plans. This feature unlocks standard eligibility and benefits data for over 1,000 government and commercial plans.
Medicare, Simplified: No more sifting through the intricacies of Medicare. The AllPayer Advantage equips providers with a direct link to the Centers for Medicare & Medicaid Services, ensuring real-time information access.
Numbers Speak: NaviNet's Expanding User Base
NaviNet isn't just a platform; it's a community. With over 200,000 users logging in monthly, it's evident that its offerings resonate deeply with its audience, making tasks like claims, authorizations, and authorizations more manageable than ever.
Operational Excellence with NaviNet
Efficiency, accuracy, savings – the trifecta every healthcare entity aims for. NaviNet stands out in its promise to elevate operational standards. Streamlining interactions between healthcare providers and health plans minimizes administrative hassles, unlocking unparalleled benefits.
In Conclusion
In an industry as dynamic and complex as healthcare, NaviNet emerges as a comprehensive solution to age-old challenges. From its rich feature set to its expanding user base, it's not just a tool but a testament to the power of innovative thinking in healthcare. For providers seeking to simplify interactions, boost efficiency, and ensure a smooth experience, NaviNet is the way forward.
Also, Read Moxfield-The Evolving Hub for MTG Enthusiasts.
FAQs
What exactly is NaviNet?
NaviNet is a secure web portal designed to connect healthcare providers with leading health insurance plans. It offers a centralized platform to access essential information and execute administrative and clinical tasks efficiently.
How does NaviNet promote collaboration between healthcare providers and insurance plans?
NaviNet is a mutual platform enabling the seamless exchange of vital administrative, clinical, and financial data. This interactive feature fosters enhanced communication and understanding between the two entities, leading to streamlined operations.
What are some of the standout features of NaviNet?
Some of the core features of NaviNet include checking eligibility and benefits, viewing claim statuses, and managing referrals and authorizations. Furthermore, it provides self-service tools vital for healthcare providers to conduct daily business with health plans without the traditional hassles.
Is NaviNet a standalone service?
No, NaviNet is part of NantHealth's suite of solutions. It's designed to create a secure, collaborative environment for all stakeholders in healthcare, offering a user-friendly experience through an intuitive interface and seamless integration with existing workflows.
Can you explain the NaviNet AllPayer Advantage?
Certainly! The NaviNet AllPayer Advantage extends the primary NaviNet offerings, giving users a broader view of eligibility and benefit information for over 1,000 commercial and government plans. One of its standout features is the Medicare feature, which directly links provider offices on NaviNet to the Centers for Medicare & Medicaid Services for real-time information.
How widespread is the use of NaviNet?
NaviNet boasts an impressive user base with over 200,000 individuals connecting on the portal monthly. This statistic highlights its popularity and efficiency in the healthcare community.
How does NaviNet benefit operational efficiency in healthcare settings?
By serving as a bridge between healthcare providers and health plans, NaviNet reduces administrative burdens. It streamlines the communication process, which boosts accuracy, improves operational efficiency, and results in potential cost savings for both parties.
With so many portals available, what makes NaviNet unique?
NaviNet's strength lies in its comprehensive offerings, a singular login system to access various health plans, its affiliation with NantHealth, and the extended features provided by NaviNet AllPayer Advantage. Its user-friendly nature and the goal of simplifying healthcare administrative tasks set it apart.
How secure is the NaviNet platform?
NaviNet prioritizes the security of its users and their data. As a platform connecting numerous stakeholders in the healthcare sector, it employs stringent security measures to ensure the confidentiality and safety of all information exchanged.
Where can I get more information or support related to NaviNet?
Most health plans connected with NaviNet offer dedicated support for queries and assistance. Additionally, NantHealth's official website provides comprehensive details about NaviNet and other related solutions.