The Gathering (MTG) has gripped the hearts of countless fans worldwide. Among the plethora of tools and platforms available to these devotees, one stands out prominently: Moxfield.

Genesis of Moxfield
Born from the visionary minds of Harry Finocchiaro and John Tull, Moxfield took its first breath in 2013. However, its official unveiling to the MTG community only came through a Reddit announcement on July 1, 2019. What is the platform's core aim? Simplifying the process of managing card collections and deck building for MTG aficionados.
Unrivaled Deck Building Features
What sets Moxfield apart from the myriad of other MTG platforms? Its import tool is a boon, allowing users to upload collections via CSV files effortlessly. But its allure doesn't end there. Reviews by platforms like Draftsim have touted Moxfield as the crème de la crème of MTG deck builders. Its intuitive design, modern aesthetics, and emphasis on user experience have garnered widespread admiration. Other platforms like EDHREC and TheGamer echo these sentiments, underscoring Moxfield's unrivaled deck-building prowess. The MTG community's consensus seems clear: When juxtaposed with competitors like TappedOut, Archidekt, and MTGGoldfish, Moxfield invariably emerges on top.
Innovation at the Forefront
Never one to rest on its laurels, Moxfield is primed to leap into social media. This forthcoming platform is explicitly tailored for MTG enthusiasts, seeking to offer them a distraction-free zone dedicated solely to their passion. Beyond mere social networking, this initiative enriches the MTG experience. The curtain is set to rise on this venture in the first half of 2023.
Moreover, broadening its horizons, Moxfield is also on track to launch dedicated mobile apps for both Android and iOS. This move promises to make the platform even more accessible to its growing user base.
Supporting the Platform
Moxfield's dedication to its community is evident in its Patreon program, offering patrons enhanced website features and a distinct visual identifier. As its social media journey embarks, Moxfield treads cautiously, contemplating advertisement integration but ensuring user data privacy. And while MTG remains its beating heart, Moxfield's allure might soon extend to other Trading Card Game communities, given its commitment to fostering a safe and engaging ecosystem.
The Road Ahead
Moxfield's trajectory is a testament to its unwavering dedication to MTG enthusiasts. With its stellar deck-building tools, an engaged community, and ambitious plans, Moxfield is poised to remain an indispensable haven for MTG lovers worldwide. So, whether you're a seasoned MTG veteran or a budding enthusiast, Moxfield beckons with open arms, promising an unmatched experience. Dive in and explore the world of MTG like never before.
Also, Read 36dtfn – The Mystery and Revelations.
FAQs
What is Moxfield?
Moxfield is a dedicated platform for Magic: The Gathering (MTG) enthusiasts. Initially launched as a deck-building site, it offers tools for managing card collections and optimizing decks for gameplay.
Who are the creators of Moxfield?
Moxfield was conceptualized and created by Harry Finocchiaro and John Tull.
When was Moxfield introduced to the MTG community?
Moxfield was officially announced to the MTG community on Reddit on July 1, 2019.
How does Moxfield help in managing card collections?
Moxfield offers a unique import tool that lets users upload their entire card collections using CSV files, simplifying the management process.
How does the MTG community perceive Moxfield?
The MTG community has lauded Moxfield for its intuitive, user-friendly interface. Platforms like Draftsim, EDHREC, and TheGamer have highlighted Moxfield's superior deck-building capabilities compared to other sites.
What's new on the horizon for Moxfield?
Moxfield plans to introduce a dedicated social media platform for MTG enthusiasts in the first half of 2023. This platform aims to offer a specialized space for MTG interactions, free from generic social media distractions.
Will there be a Moxfield mobile application?
Yes, Moxfield is gearing up to release native mobile apps for both Android and iOS, enhancing its accessibility for users on the go.
How does Moxfield's Patreon program work?
Moxfield's Patreon program provides patrons with an enhanced website experience. As a token of appreciation, patrons receive a unique visual indicator next to their names on the platform.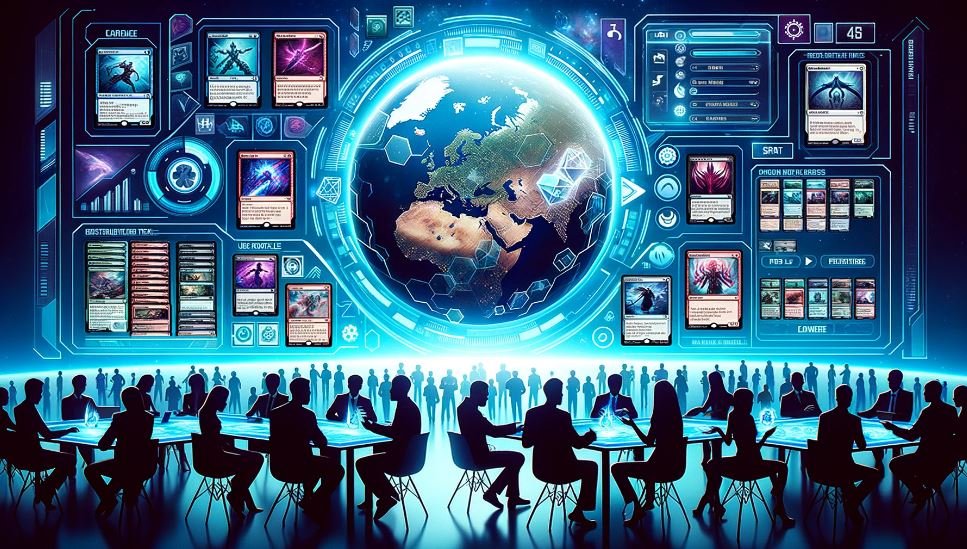 How does Moxfield ensure user data privacy?
As Moxfield contemplates integrating advertising with its upcoming social media platform, it remains committed to keeping user data private, prioritizing user safety and trust.
Can enthusiasts of other Trading Card Games (TCGs) benefit from Moxfield?
While Moxfield's primary focus is MTG, there's potential for other TCG communities to find value in the platform, especially if its content moderation continues to foster a safe and engaging environment.