From Humble Beginnings to Coupon Royalty
Remember those days of painstakingly flipping through newspapers and magazines to snip out coupons? Thankfully, we now have The Krazy Coupon Lady to lead us to the promised land of discounts. Born from the simple vision of Joanie and Heather, this platform has transformed the tedious process of bargain hunting into a seamless and fun activity.

An All-Encompassing Platform for Deals
Beyond the typical discounts and deals, The Krazy Coupon Lady has become an expansive hub for savings. Whether following their latest scoop on Instagram, diving deep into tutorials on YouTube, or simply scrolling through deals on Facebook, there's a buffet of money-saving opportunities awaiting.
Mastering the Art of Stacking Savings
One unique aspect that sets this platform apart is its knack for stacking deals. Instead of relying on just one type of discount, users learn how to combine store sales, manufacturer's coupons, and even cashback offers. It's like assembling the Avengers of deals – all collaborating to bring you the ultimate discount!
Dive Deep with the KCL App
While the website is a treasure trove, the Krazy Coupon Lady app, titled "KCL: Coupons, Deals & Savings," takes the experience to another level. Designed for both the newbie saver and the seasoned coupon connoisseur, this app does more than just list deals.
Think of it as your personal savings assistant. Want to see if Amazon's "deal of the day" is genuinely the cheapest? The app can compare prices from different retailers. Eager to show off that fantastic deal you scored? Head to the "Brags" section and share your triumph with like-minded savers.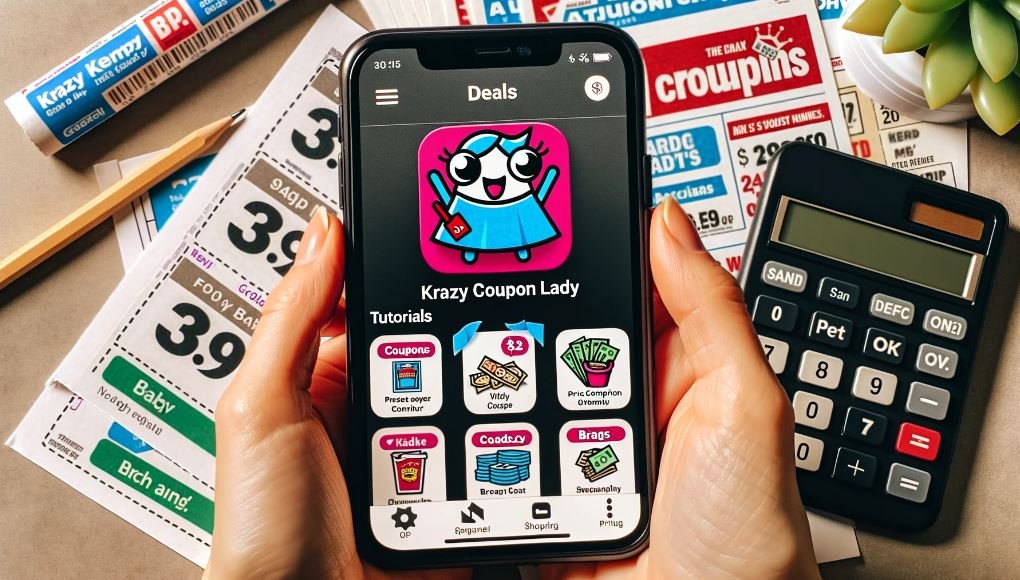 A Community That Saves Together
One must acknowledge the passionate community behind it to discuss The Krazy Coupon Lady. It's not just about listing deals; it's about sharing the joy of saving. This sentiment is evident in user reviews, where many applaud the platform for its educational and community-driven approach to couponing. The platform resonates with the belief that a dollar saved is a dollar earned, and with thousands of curated deals every week, those savings quickly add up.
Final Thoughts
In an era where every penny counts, platforms like The Krazy Coupon Lady are essential guides in our quest for financial prudence. By offering a mix of deals, education, and community engagement, it's not just about saving money—it's about experiencing the thrill of the hunt and celebrating the victory of a bargain well found.
So, the next time you're about to hit the checkout button or walk to the cashier, pause for a moment. With The Krazy Coupon Lady by your side, there might be a better deal waiting for you!
Also, Read Are Men's and Women's Deodorants Different?
FAQs
Who founded The Krazy Coupon Lady?
Joanie and Heather founded The Krazy Coupon Lady with the mission to help individuals save money without the hassle of spending hours searching for deals.
What platforms does The Krazy Coupon Lady operate on?
Apart from the primary website, The Krazy Coupon Lady has an active presence on various social media platforms, including Instagram, Facebook, YouTube, and Twitter.
How does The Krazy Coupon Lady ensure the deals are valid?
The platform is dedicated to accuracy and efficiency, ensuring users save time on expired deals. They regularly update their listings to provide only active and valid values.
What is unique about the KCL app?
The Krazy Coupon Lady app, known as "KCL: Coupons, Deals & Savings," is designed to not only provide deals but also educate users. Features include price comparisons across retailers, tutorials, videos, and a "Brags" section for users to share their savings successes.
How does the concept of 'stacking savings' work on the platform?
Users can combine savings like store sales, manufacturer's coupons, and cashback offers. By layering these deals, they can achieve significant overall discounts.
Is there any community aspect to The Krazy Coupon Lady?
Absolutely! The platform promotes community engagement, allowing users to share their experiences, learn from each other, and celebrate their savings successes.
How frequently are new deals added to the platform?
The Krazy Coupon Lady curates thousands of deals per week, ensuring fresh and relevant saving opportunities for its users.
Is the Krazy Coupon Lady app suitable for beginners in couponing?
Yes, the app is designed for both novices and experienced couponers. It offers tutorials and live help features, making it user-friendly for anyone looking to dive into the world of savings.
Are there any costs associated with using The Krazy Coupon Lady?
The platform's primary goal is to help users save money. While accessing most of the features and deals is free, it's always a good idea to check their website or app for any specific premium services or features.
How do I get started with The Krazy Coupon Lady?
Visit their website or download the "KCL: Coupons, Deals & Savings" app from your respective app store. From there, you can start exploring deals, learning about couponing, and joining the community of savers.