According to Hootsuite's recent study, TikTok is considered the top app for consumer spending, beating YouTube. Consequently, enterprises are capitalizing on this avenue to exhibit their commodities and expertise. However, like any other social platform, TikTok is not a straightforward tactic.

You need to tailor your content and strategy to the specific needs of this platform. It's not as simple as creating an account and posting content; you need to know how TikTok users interact with content in their FYP, what makes them react, and what doesn't.
Here are some practical tips for how you can make the most out of your TikTok marketing campaigns:
Five Brands Incorporating TikTok in Their Marketing Strategy
First, check out these five brands that successfully use TikTok in their marketing strategies.
Chipotle
Chipotle has been successful in its TikTok campaign, with its #ChipotleLidFlip challenge receiving over 230 million views. They partnered with TikTokker David Dobrik to promote the challenge, which involved flipping the lid of a Chipotle bowl and catching it.
Gymshark
Gymshark partnered with TikTok influencer Whitney Simmons to promote their clothing line. Simmons, who has over 2 million followers on TikTok, created a video promoting Gymshark's leggings that received over 5.5 million views.
Crocs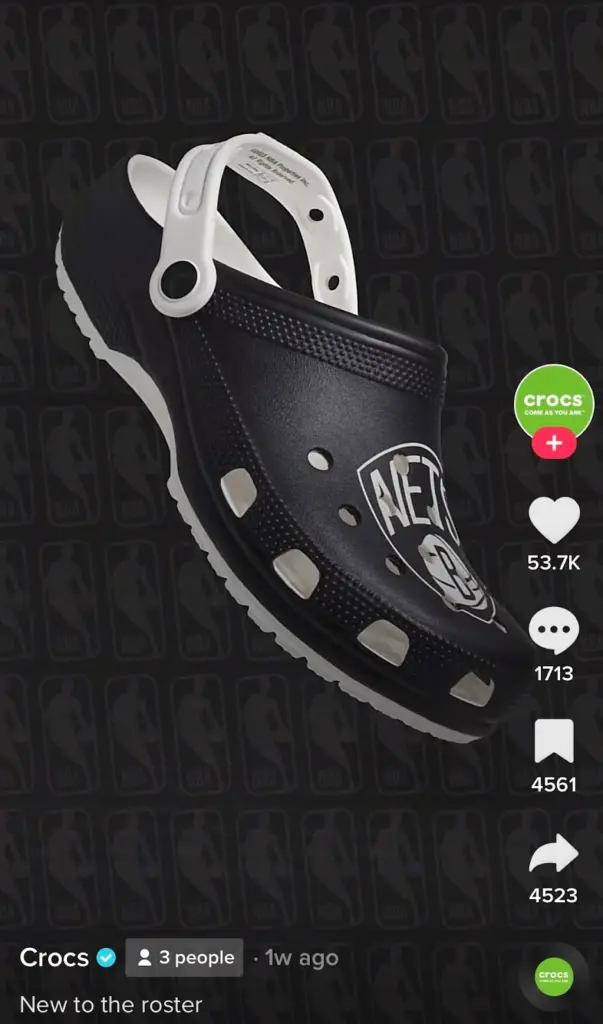 The footwear brand has leveraged TikTok's popularity with younger audiences to promote its products. Crocs has partnered with influencers and created fun, playful content that resonates with their target audience. Their TikTok strategy has helped the brand appeal to new consumers.
Fenty Beauty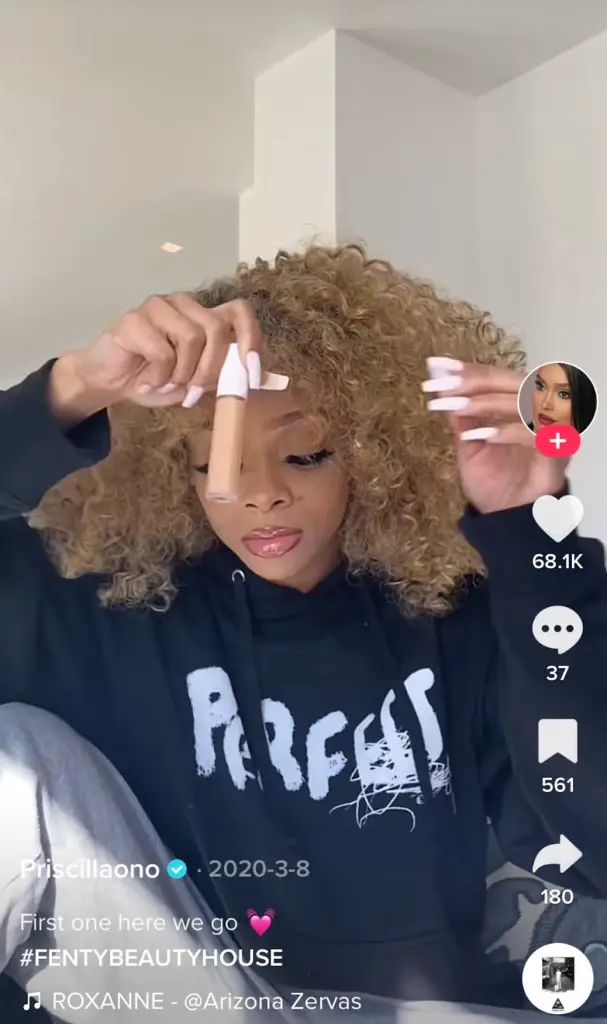 Fenty Beauty partnered with several TikTokkers to promote their new line of lip gloss. The #FentyBeautyHouse challenge received over 3.2 billion views and encouraged users to create their own lip gloss videos.
Elf Cosmetics
Elf Cosmetics used TikTok's Hashtag Challenge to promote their new Jelly Pop Collection product. They partnered with several TikTokers to promote the challenge, which received over 3.8 billion views.
Know Your Target Customers
You probably have read this strategy hundreds of times. But it's worth repeating because the fact is many brands don't take this advice seriously. Content conceived without empathy for its intended recipients proves pointless, wasting resources fruitlessly.
If you're trying to reach Gen-Z users, then you should utilize a meme maker to create fun content that appeals to them. This means using humor and relating it to their everyday lives. You can do this by sharing relatable stories about the struggles of being a teenager or college student, riding the hype on a meme, or trending challenges.
If you want to reach more mature audiences, then you should use a professional video editor to create more serious content. This could be anything from political commentary to celebrity gossip. You can also try creating content related to their careers or interests (like careers). The key here is to know your audience before creating any content for TikTok.
Utilize TikTok Ads
TikTok ads have become a popular marketing strategy for businesses seeking to reach a younger audience. With a range of innovative ad formats, including in-feed ads and brand takeover ads, businesses can showcase their products and services in unique ways.
The icing on the cupcake? You do not need exorbitant funds to benefit from the mechanism. There are limited ways to use the apparatus. One need not have an immoderate coffer to gain from the dais. A lavish treasury is not requisite to profit from the stand. Paltry pecuniary resources will suffice to gain staging. TikTok offers cost-effective advertising options. Compared to other platforms like Facebook and Instagram, TikTok advertising is relatively affordable. This makes it an effective option for businesses with smaller marketing budgets.
Partner with Influencers
A considerable number of capable producers exist within the application's vast network of users, enabling the facilitation of your goods and services. You can either pay them directly or offer them product coupons and vouchers in exchange for their help; others call these X-deals.
The key is to find a TikTok creator who has a large following and is an ideal match for your brand. Look at their content and see if they're posting about products or services similar to yours. Do they have a good engagement rate? An auspicious prospect exists for a collaborative endeavor on an innovative paradigm. Extend an invitation to check if a joint venture on an innovative idea appeals.
Don't forget to establish clear guidelines and expectations for the partnership to ensure both parties are on the same page. This includes the scope of the collaboration, the type of content to be created, and any legal requirements such as disclosure and fixed-term contract guidelines.
Optimize your TikTok Videos
If you want to get in front of more people on TikTok, one way is to optimize your videos for the platform. Here are some best practices to follow:
Keep in mind that people on TikTok are looking for a quick laugh or to feel inspired, not to watch a full-length film. Rapidly convey your message and captivate your audience within a brief timeframe.
TikTok is a visual channel, so it's necessary to use eye-catching and aesthetic visuals that grab the viewer's attention. This can include bright colors, interesting camera angles, and creative editing techniques.
To enhance the impact of your TikTok videos, consider adding music to your video using an audio joiner or editor. Choose catchy tunes that align with the mood or theme of your content to create a more immersive and enjoyable viewing experience.
Similar to Instagram, TikTok hashtags are a powerful tool for reaching a broader audience on TikTok. Use relevant hashtags in your videos to increase their discoverability and reach.
Add relevant keywords. This will make your video appear in the search results of users searching for those terms. You can add relevant keywords in the caption section or in the video itself.
Optionally, you could repurpose your content across different platforms to maximize its reach. Consider using an MP3 converter to extract the audio from your TikTok videos and repurpose it as a podcast or background music for other content formats.
Track and Measure Performance
TikTok has an in-app analytics dashboard under "Creator Tools" that can be used to track and measure your performance. The dashboard will show you the number of views, likes, and comments you've received and how many people have viewed the video. You can use this data to calibrate your strategy moving forward.
You can also use third-party analytics platforms like Brand24 and Sprout Social to track and measure the performance of your TikTok videos. These platforms can provide more in-depth insights into engagement rates, follower growth, and demographics, allowing you to better understand your audience and tailor your content accordingly.
Summing It Up
TikTok is one of the must-try platforms to be added to the social media marketing portfolio, especially for businesses. It's easy to get started, yet not so easy to master. There are numerous strategies that businesses can implement to gain a stronger foothold on this platform.
Understanding your target audience, utilizing TikTok's ad formats, incorporating influencer marketing, optimizing your video, and tracking and measuring performance are all key strategies for building effective ad campaigns on TikTok.
As users flock to this platform, why not take advantage of it? Hopefully, we have given you some ideas on how you can do that.
Also, Read Update Customer Onboarding Through Online Document Verification.